2024 Salem County Farmlands Calendar
Regular price

Sale price

$20.00
A collection of photographs by Kimberly English featuring the farmers and farmland of Salem County. $5 of each calendar will be donated to the Salem County FFA Chapters. A great holiday gift that gives back!
Calendar ordering from my website is until December 14, 2023. Please refer to the FAQ section below for local pick up and shipping information.
Product Dimensions
Closed: 11" x 8.5"
​Opened: 11" x 17"
Free Shipping on orders over $100

Free Shipping on orders over $100! Orders will be shipped within 2 business days via USPS. Once your order is shipped, you will receive an email containing your tracking number.
Share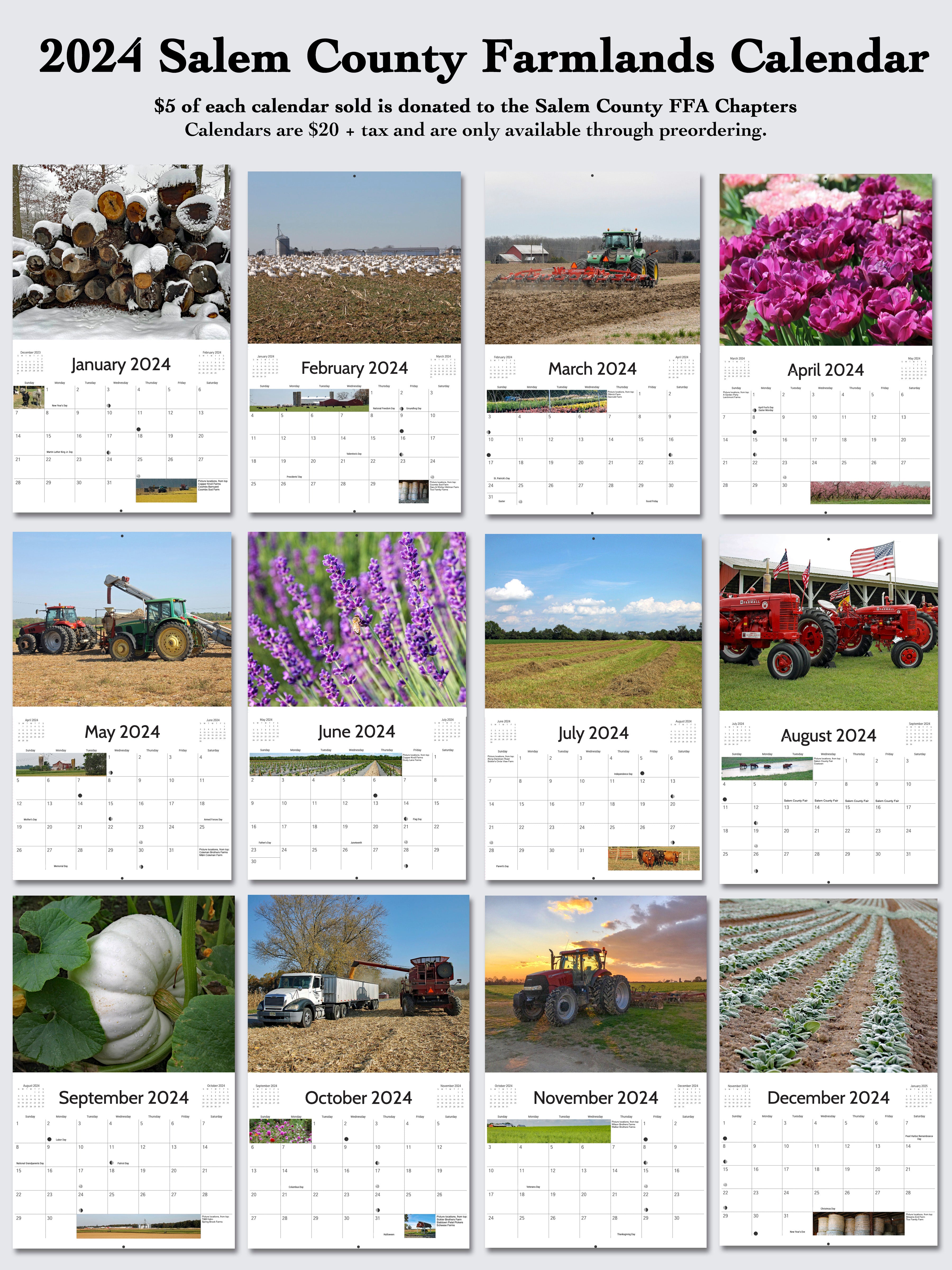 Frequently Asked Calendar Questions
How can I get my calendar order?

If you are local to Salem County, please choose "Free Local Pick Up" at check out. Location and dates are listed below.

If you would like you calendar order shipped to you, please select one of the USPS shipping options at checkout.
Where is the local pick up location?

Preordered calendars will be available for pick up during my Seventh Annual Holiday Open House. Location is in Elmer, NJ and exact address will be emailed to you after you place your order.
When can I pick up my local order?

Preordered calendars will be available to pick up on:

December 2 & 3 from 10AM-4PM
December 9 & 10 from 10AM-4PM
December 16 & 17 from 10AM-4PM
If I choose shipping, when will it be shipped?

Orders that choose a shipping option will be mailed out the week of December 4th. Select your shipping option at checkout. Orders will be shipped via USPS with tracking. You will receive an email confirmation with your tracking information after your order has shipped.
When will you announce the donation total?

Every year, I announce the donation total after all calendar orders have been picked up and shipped. The announcement will first be made to my email newsletter subscribers. You can sign up here

Please make sure if you choose local pick up that you are able to pick up our calendar order by December 15th so I am able to make the donation to the FFA Chapters before their winter breaks.
Featured Farms
A Garden Party, Coleman Brothers Farms, Coombs Barnyard, Coombs Sod Farm, Copper Knoll Farms, Cowtown, Dusty Lane Farms, Gary & Shirley Hitchner Farm, Hannold Farm, Larchmont Farms, M&A Coleman Dairy Farm, Olbrich Farms, Scheese Farm, Sickler Brothers Farm, Sickler's Circle View Farm, Slabtown Petal Pickers, Spring Brook Farms, Streams End Farm, T&M Hahn Farm, Tice Family Farm, Walker Brothers Farms, and Wilson Brothers Farms.
Supporting the Future of Agriculture
Kimberly English has donated over $4,000 to Salem County Future Farmers of America Chapters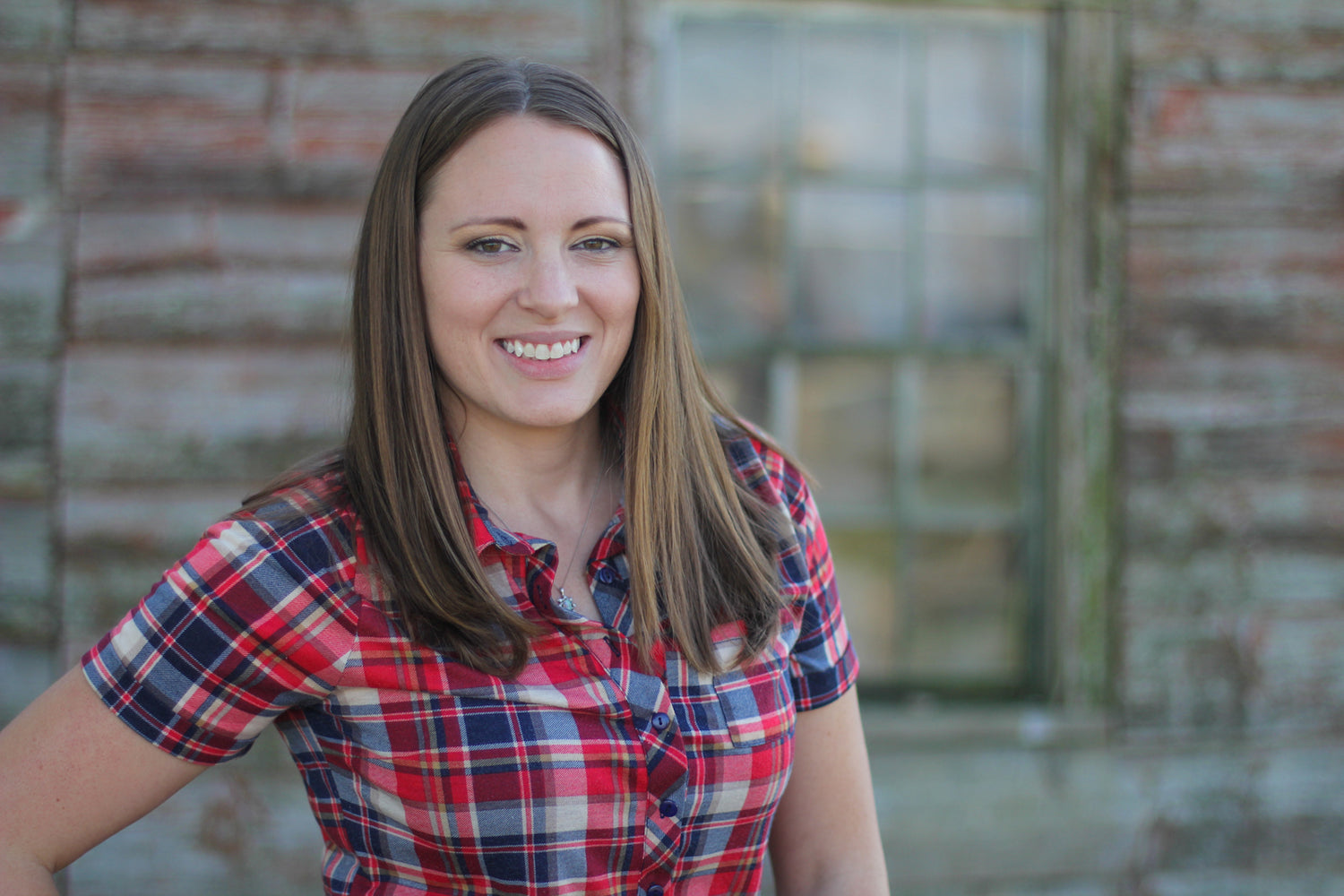 About the Artist
Kimberly English is a professional artist and certified art teacher. She uses her artwork to advocate for farmers and raise money for students in Future Farmers of America Chapters. Her paintings have been featured in magazines, on television, and have won International awards.
Learn More